HELLISH CROSSFIRE!!

I..m still happy for beeing there:) Never even heard of them before and now they..re on my absolute toplist!! Together with Destruction & Kreator. Germans surely can thrash!!! And I wish the H.C. will be back here soon!! Btw…the drummer had the most amazing hair…it seemed just to get bigger & bigger during the gig.

Too bad I missed the very end of the show when Tyrant of Nifelheim did his thing on the stage…well, he warned me earlier that it will happen, but every time i checked, he seemed to be quite happy headbanging away in the frontline. So I seriously thought it was it…and ran to the trainstation. I would have stayed a bit longer…
Anyway…now I..m done with all the pics.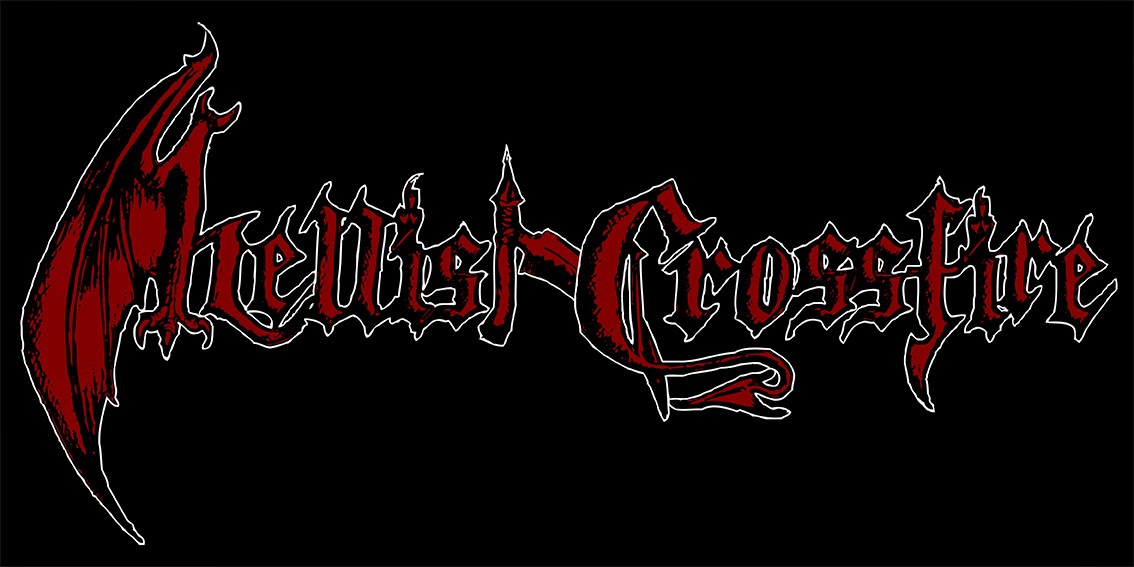 -------------------------------------------------- ★★★★★★★ -------------------------------------------------
Feel free to download and/or share any of my photos, just be nice and support/link back to
https://www.extremmetal.se or https://www.facebook.com/extremmetal.
All photos © Soile Siirtola - extreMMetal.se.
-------------------------------------------------- ★★★★★★★ -------------------------------------------------