I can´t say I´m any expert when it comes to this kind of music and was only familiar with a very few of the performing artists, but I was very happy to be there. Loved all the dark stuff, the crowd was really cool and dedicated, nice people in general and the organizers and the crew (including the crew dog Balder who stayed in his own trailer outside the venue) were amazing. And there were always coffee and something to eat :D Met a bunch of old friends and also made a couple of new ones. For me the most memorable performances were by Sephiroth, Mortiis, Ordo Rosarius Eq and In Slaughter Natives, just to single out some.

Due to venue rules I wasn´t allowed to shoot from the pit in the front (because the curtain in the pit and because it would have delayed the bands getting on and off stage. Go figure xD) and trying to bully my way  to the frontline was not an option because that would have been disturbing and annoying for everyone trying to focus on the performances. So I couldn´t really go and explore the space:)) But as always one just have to work with what you´ve got, and in the end get a bunch of crappy pics and some cool ones.
Thanks to everyone involved and here´s some snapshots taken with various of devices.
Before it all started…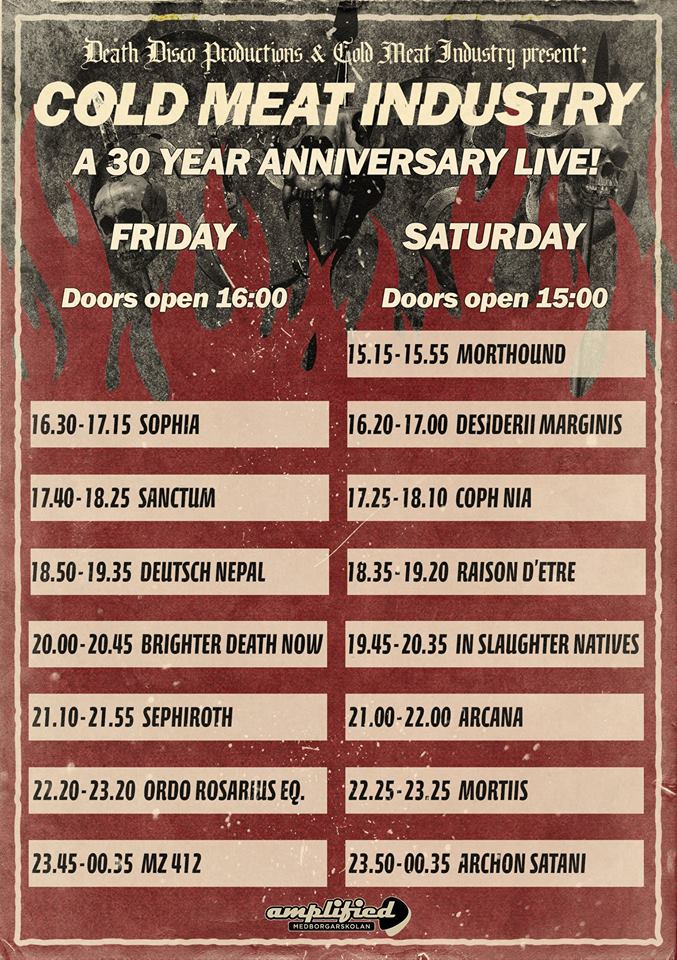 -------------------------------------------------- ★★★★★★★ -------------------------------------------------
Feel free to download and/or share any of my photos, just be nice and support/link back to
https://www.extremmetal.se or https://www.facebook.com/extremmetal.
All photos © Soile Siirtola - extreMMetal.se.
-------------------------------------------------- ★★★★★★★ -------------------------------------------------