The BEST weekend!!! Even though the very sad news from Paris hit us on  friday evening:( Earlier posted on my Facebook:
"It still feels very unreal that I was even there but BlekkMetal was definitely one of the Highlights of my life. Ohh the music, the artists, the atmosphere, the awesome people I met and had the chance to hang out with, the surprise midnight sandwiches (hehe:))…just everything about it!! Huge thanks and all my love, admiration and respect especially to Jannicke Wiese-Hansen, Martin Kvam, Kristian Eivind Espedal and the best roomies Jenny Colleen McInnis and Ester Segarra (yay for early morning karaoke and vodka soaked food!). You all rule!"

Pictures in editing and the first ones should be uploaded soon:)
The treasures below are my laminate, the festival poster, a GEHENNAH t-shirt and a gift from Kristian (Gaahl): a signed/numbered copy of the book with his art!!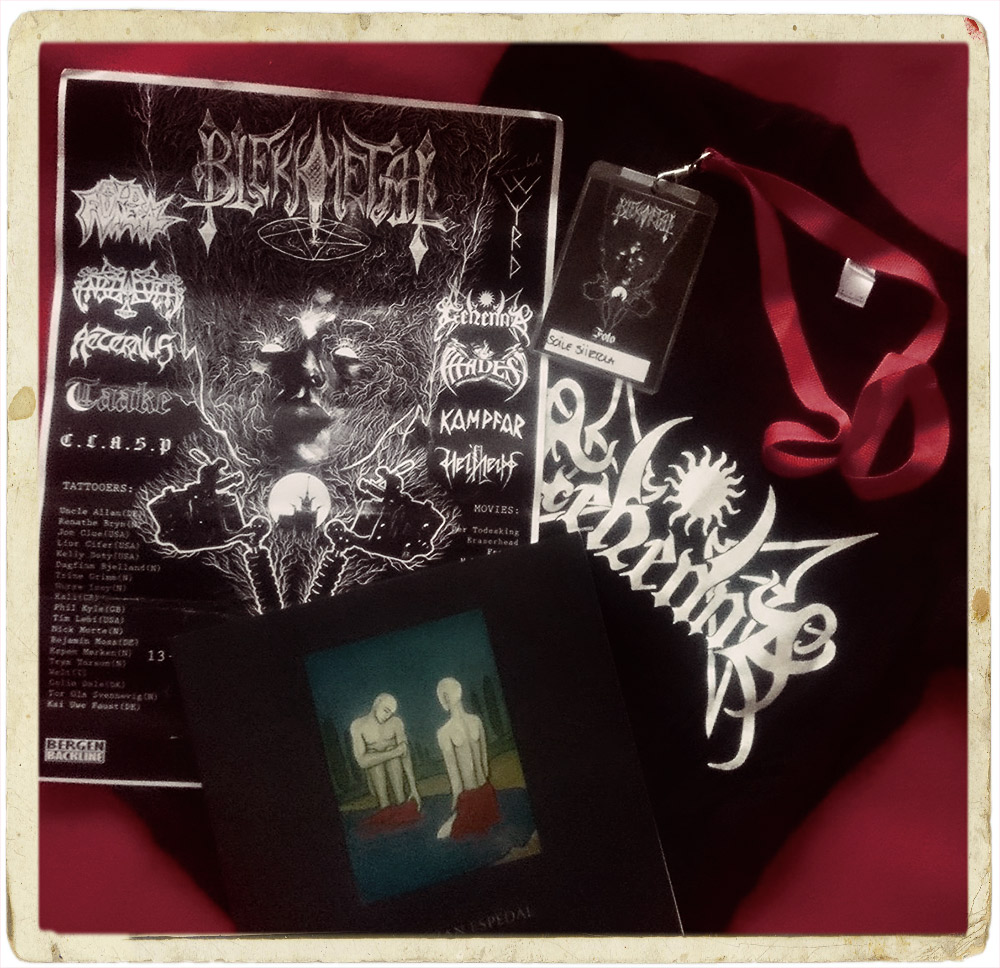 Continue reading → Post ID 39901